A Career That Makes a Difference
We believe that the heart of a fulfilling career lies in your passion for what you do. Our company encourages and nurtures your passions, allowing you to align your skills and interests with a greater purpose. You'll find your work here to be more than just tasks; it's a canvas for you to express your enthusiasm and make a tangible impact in your field.

Our company is driven by a compelling mission that aims to make a positive impact in the world. When you join our team, you become a part of something greater than yourself, contributing to a mission that enriches lives, advances society, and leaves a lasting legacy.

At our company, we are dedicated to offering you a fulfilling career that aligns with your passions, values, and ambitions. We invite you to embark on this journey with us, as together, we strive to create an environment where your career is not just a job—it's a meaningful and rewarding adventure.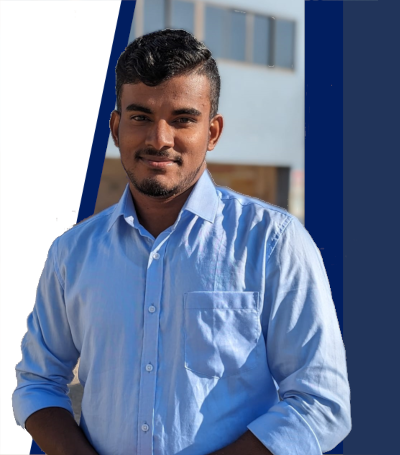 As a prominent global technology provider, our primary mission is to serve customers worldwide, acting as their reliable partner in enhancing engineering driven production procedures for concrete and so much more.
The foundation of our achievements rests upon the dedicated individuals within our organization. With more than 100 employees located across the globe, we are united by a shared passion and ambition: to offer expert guidance to our customers and stand by them in their journey to success. Our reputation is synonymous with the exceptional blend of engineering expertise and innovative spirit that defines our team. It is this collective mindset that empowers us to continuously shape the landscape of process-driven technology, pioneering new horizons each day.
Diversity & Inclusion
At our company, we celebrate diversity as a source of innovation and enrichment. Our workspace is a tapestry woven with threads of various cultures, ethnicities, genders, ages, and abilities.



Gender Equality
We are fully committed to creating an environment where all employees, regardless of their gender, feel respected, valued, and empowered. Our belief is simple: when all individuals are given equal opportunities, our entire organization benefits. In fact, 45% of our management team members are female.
Collaborativeness
In our workspace, you'll find an atmosphere that thrives on collaboration, open communication, and inclusivity. It's a place where ideas flourish, and where different perspectives come together to fuel innovation.



At Batchtec, we wholeheartedly embrace the significance of diversity. We hold a deep appreciation for the various outlooks, origins, experiences, skills, and unique qualities that individuals bring to our organization at every tier.
Are you curious about what motivates our employees to consistently go above and beyond? Discover the forces which motivate Reinita, Rizal, Sesu and many others who take pride in their roles.
Be A Part Of Our Success Story

As an employer in the machinery and plant engineering sector, our exceptional team of employees is what sets us apart. Our core mission revolves around nurturing the growth and development of each individual within our organization. We present you with a flexible and dynamic environment that encourages you to step out of your comfort zone, fostering personal and professional growth.