Singapore: At Batchtec, we take pride in pushing the boundaries of engineering excellence, and our latest line of batching plants stand as a testament to our commitment to operational efficiency.
In today's fast-paced construction industry, time is of the essence, and operational simplicity is paramount. Recognizing this, we present our ECO series of wet-mix batching plants — a fusion of cutting-edge technology and user-centric design. These plants are engineered to redefine the landscape of concrete production, offering swift setup and seamless operations. 
The ECO series' compact design enables them to occupy minimal space, making them ideal for projects with limited working areas or urban construction sites where space is at a premium.
The hallmark of our ECO batching plants lie in their ability to provide a quick and hassle-free installation process, ensuring that your production gets underway with unparalleled speed as its straightforward assembly process requires minimal technical expertise.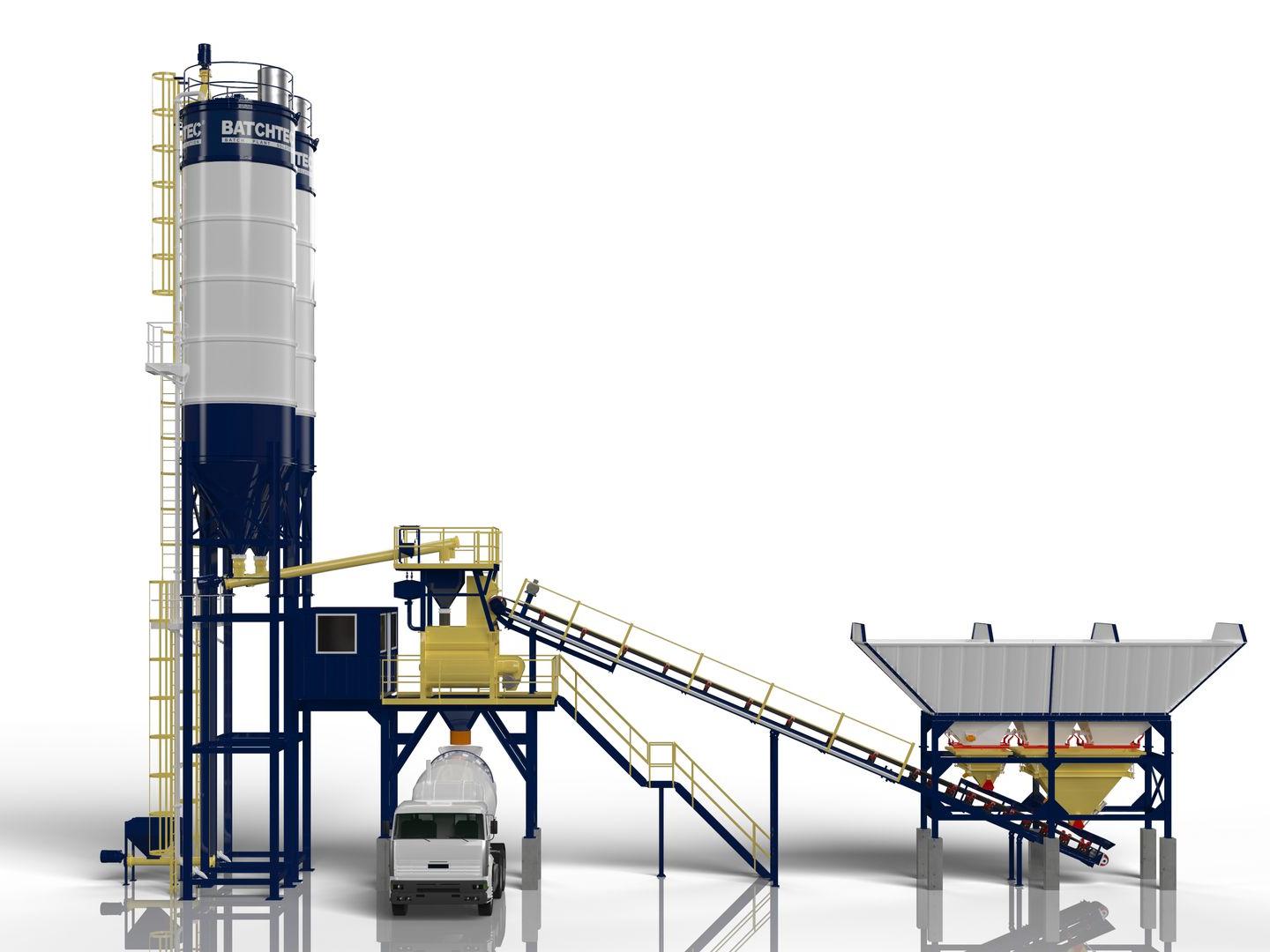 Designed with user convenience in mind, our ECO batching plants simplify operations with intuitive control systems, making them easy to operate for both seasoned professionals and those new to the industry. In addition, despite its compact size, the ECO series is versatile enough to meet the specific needs of various projects, including the production of different types of concrete mixes.
But our commitment goes beyond efficiency; it extends to reliability and sustainability. The ECO series require less foundations and infrastructure, contributing to overall cost savings, while their reduced maintenance requirements increases overall operational efficiency. 
Chan Kum Weng, Managing Director of Batch Technologies Pte Ltd, expressed his thoughts, "We are pleased to introduce a groundbreaking addition to our lineup, the ECO series of compact batching plants. 

The ECO series is a manifestation of our commitment to meeting and exceeding the evolving needs of our customers. We recognize the challenges faced by our partners in the field, and it's our mission to equip them with tools that not only get the job done but elevate the entire work experience.

Apart from its robust design and cutting-edge technology, we've given a lot of meticulous attention to user feedback. We've collaborated closely with operators, managers, and industry experts to ensure that every aspect of this product enhances efficiency and overall performance, from set-up, production to maintenance.

To our valued customers, your trust has been the driving force behind our innovation. We understand the demands of your work, and the ECO series is our answer to those demands. It's not just a tool; it's a reliable partner in the field, ready to tackle the toughest challenges."
With our ECO series of compact batching plants, we would like to welcome you to the next frontier of concrete production. For more information, please get in touch with your local Batchtec representative.